We set off from Cusco at lunchtime after a short de-briefing at the Wayki trek offices. Before we even began the trek we had signed up to take part in something called the Wayki experience, where we visited and stayed in a village near Sacred Valley where some of the porters were from. It was a beautiful experience, arriving in this small village with houses of mud bricks nestled in a gorgeous mountain plain, meeting the locals, watching how they made the mud bricks (mixing water with the earth and straw using their feet and then pressing the mixture into a mould), eating some local food (corn, lots of different corn, corn beer and more corn), learning about their traditions and customs. We got the opportunity to go out into the fields and watch how they still plough fields using cows, planted some lima beans with the mother of our guild and visited the local school to give the kids some sweets and play a few games with them. We exchanged some songs before heading back to the home of one of the porters where our tents had been set up in his courtyard for the night.
We headed into the small hut/house for dinner, narrowly avoiding the guinea pig running around our feet (domestic but they live indoors waiting to be eaten), drank some tea made from fresh leaves, slurped down some hearty soup and enjoyed a night of listening to music and dancing when some porters came by, one bringing a harp that he had made himself and played for us!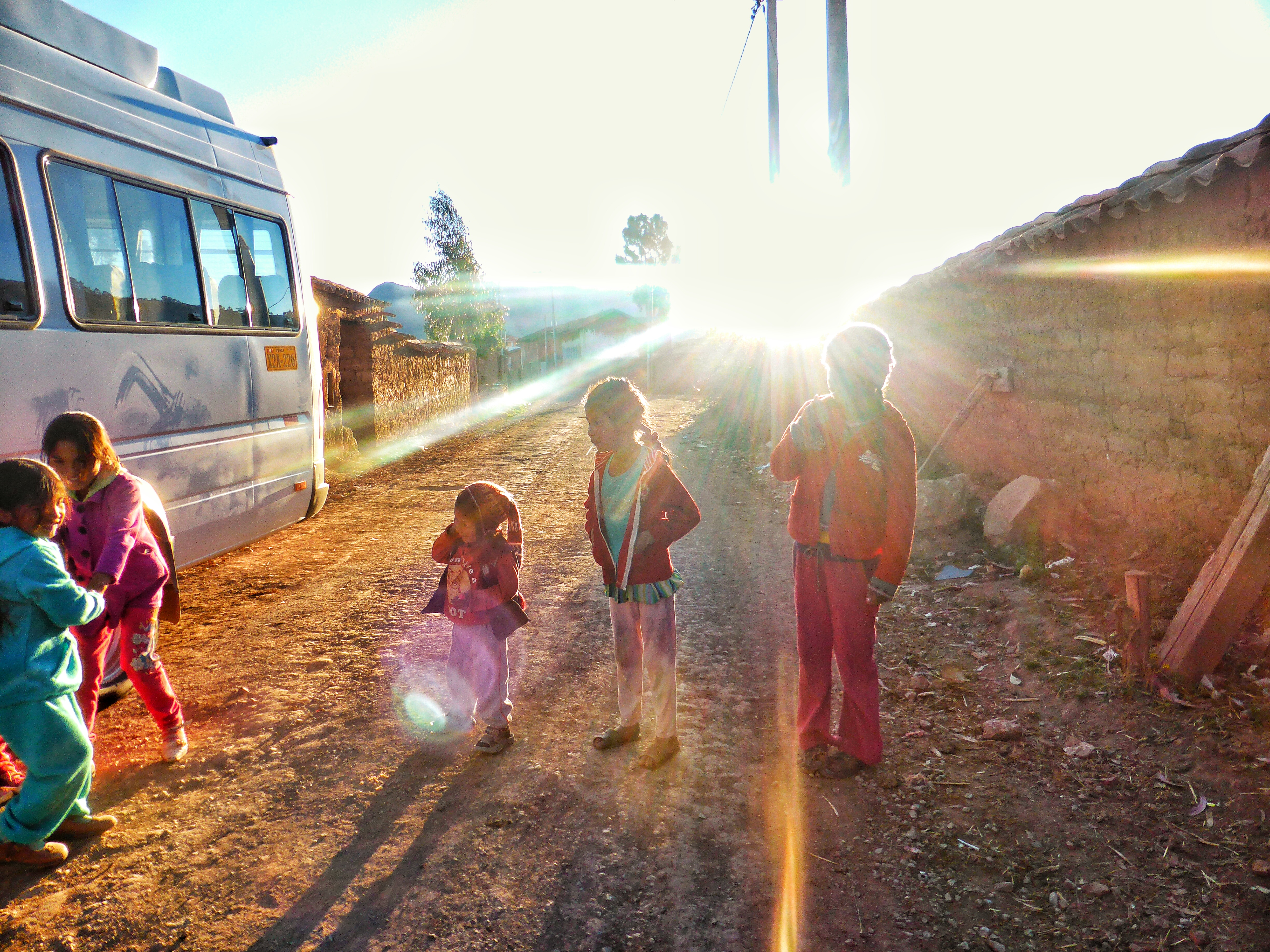 The following morning we woke nice and early and stumbled into the hut to get our breakfast which was so interesting! There were potatoes, cheese, flour to mix with water to make a kind of porridge, several varieties of toasted corn, tea, a drink made from lima beans which tasted a little sweet and small potato tortillas just out of the pan. Stuffed and ready for the day ahead we crawled back into the vans and drove into Sacred Valley to a small site near the beginning of the Inca trek. Here we took a break, enjoyed the clouds crawling over the mountain peaks hiding them from view and waited for the porters to divide up all of the cooking things, tents etc. so we could begin the Inca Trek. With backpacks on, we then set off down the road across the railway tracks to the entrance to the trek.