Having stressed my way through a busy presentation on my thesis last Wednesday I needed a little something to look forward to. Cue a look online at cheap last minute train tickets – so early Friday morning I left grey and dull Giessen and arrived in Salzburg to cool wintery weather and gorgeous blue skies!
Not wanting to waste time, I ditched my things at my hostel and headed out to look at the city views from Kapuzinerberg. It was a steep uphill walk (check out the rosy pink cheeks & fluffy hair) and an even steeper unintentional run downhill through layers of leaves and rotting wood. There's an old building with a cafe in an outdoor square set behind old walls overlooking the hills, but keep following the walls, past camouflaged bird huts, to reach a point with views over the city, castles and mountains just a few hundred (or at least it felt like it) steps away from the old town.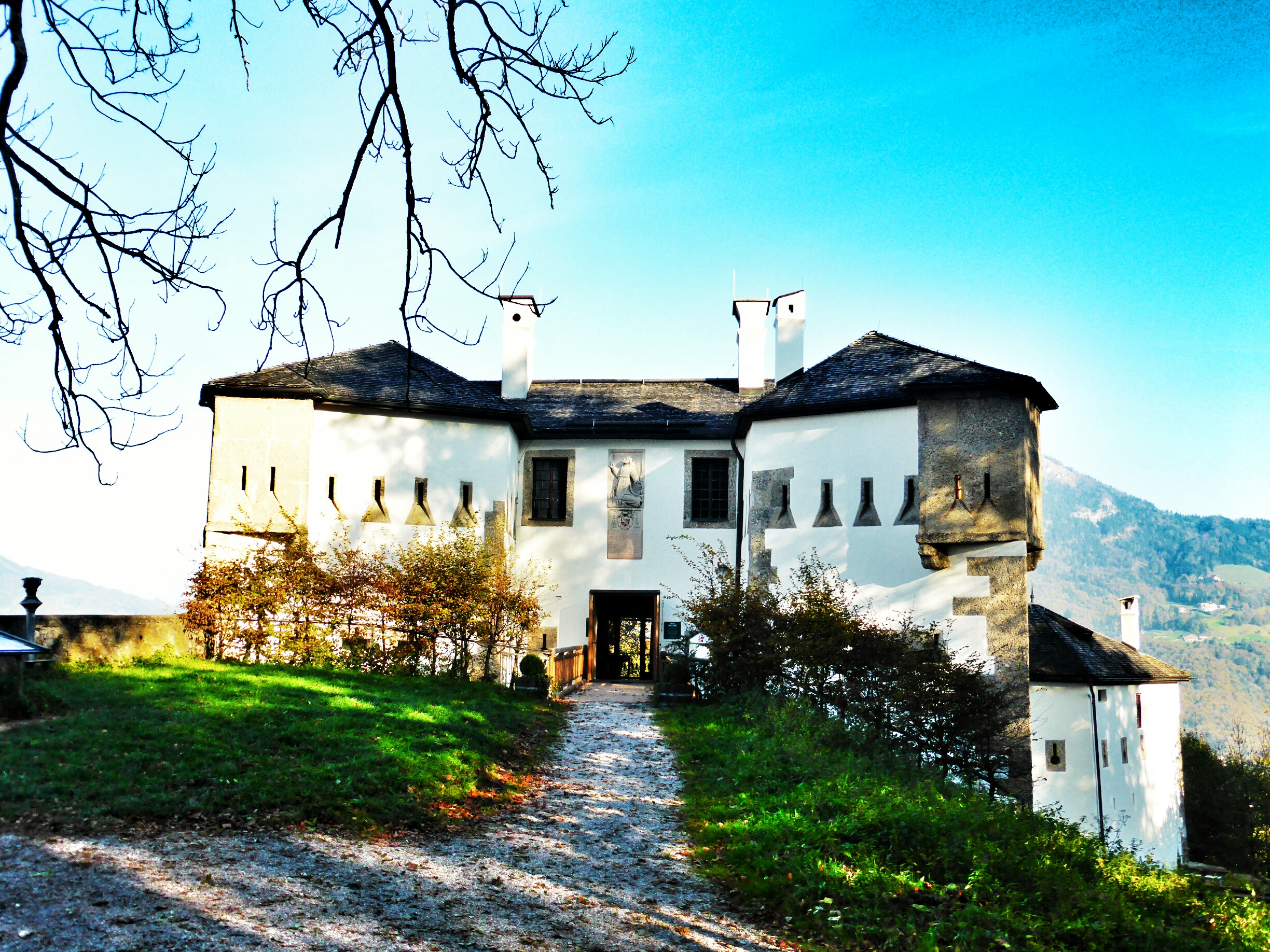 From there I strolled over through the old town to take the funicular railway up to the Hohensalzburg fortress. The expensive ticket up includes the tour of the castle with an audioguide and a museum (making it worth the price), and I was able to catch the setting sun from the castle towers. They also have a cafe or two with some of the nicest views of the surrounding countryside. Almost rolling down the hill into the old town (the steep streets probably best avoided in an icy winter) bypassing the cathedral, squares, rows of horse drawn carriages, statues and alleyways bursting with people and brightly lit storefronts.
Crossing one of the bridges with all its little locks brings you to a cycle route from where you can watch the sun setting behind the hills and illuminating the city in a soft pink glow. What a gorgeous first impression!