Less than 24 hour after returning to La Paz, a massage and a gorgeous mexican dinner later we were back in La Paz airport, climbing into the tiniest aeroplane I have ever been in. We rattled and swooped our way northwards, landing on a small airfield on the outskirts of the amazon rainforest.
From there we were collected by our tour guide and made our way through the sleepy town of Rurrenabaque to a small canoe on the river where we continued upriver for five hours to get lost in the middle of the jungle at Chalalan Ecolodge. What followed was days and nights filled with tours in the jungle, canoe trips on the lake and delicious meals in a hut in the small clearing where we stayed. The whole experience was magical, the best way I can think to explain it is through several moments which made the trip one of the best things we did on the holiday. So here's my list of "signs you're definitely in the Amazon jungle"…..
#1 You think its great when you see a turtle, several eagles, a tapir and capybara on your first day on the River Beni. And then rare jaguar swims right across your boat….
#2 Your guide catches a piranha with a piece of string, said piranha is eaten later for a delicious dinner.
#3 A cloud of beautiful butterflies decorate your smelly walking shoes every afternoon. The butterflies hover on the grass, the stones, your knee an flit around the clearing in dashes of bright colours.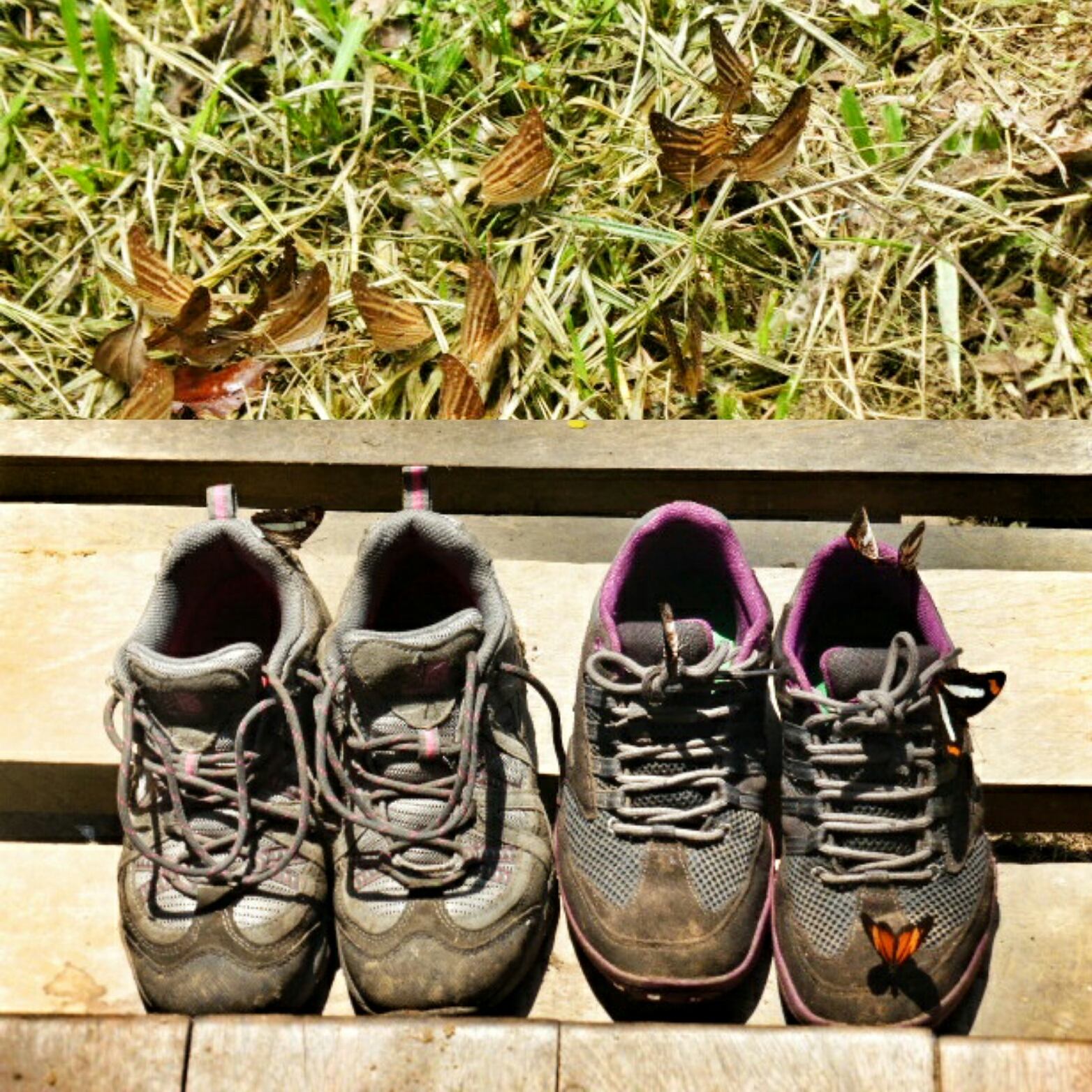 #4 You (a sweaty, clammy, sticky you) spend so much time looking at the giant trees and vines around you, you have a near miss with anteater-dug holes across the path.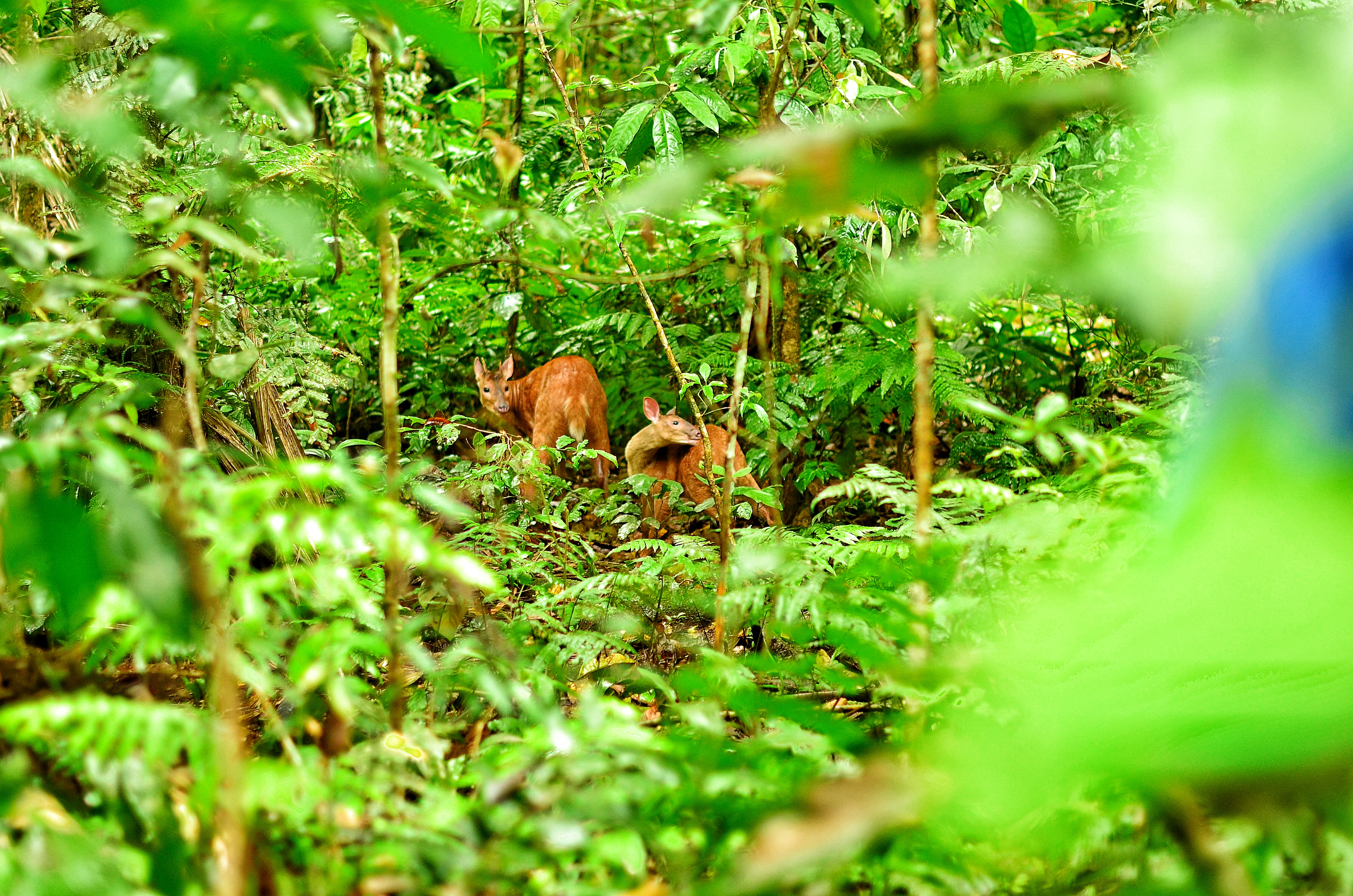 #5 Where there is butterflies there are insects. Ranging from cool ants, fuzzy caterpillars to lots of flies and spiders building giant web-leaf nests the jungle is crawling with them. So many its required to walk through waving a stick like its a magic wand to avoid getting covered in thin strands of web. However, spiders eat flies and the less of them the better, because at night time your absolutely necessary head torch (its pitch black at night there) also attracts a cloud of biting flies in front of your face. DO.NOT.FORGET.MOSQUITO.REPELLENT.
#6 You see the reclusive howler monkey from afar and think its super cool. Then a squirrel monkey falls into the lagoon right in front of your canoe after a misjudged jump. In the rustling trees behind are tons of other monkeys scampering around looking at you curiously. Best canoe journey ever…..
#7 You hear more birds than you see, the glimpses of those you do see are of brightly coloured birds, cormorants, yellow and black birds with bizarre nests shaped like giant peanuts and lots of vultures. The most common bird that you see is a chubby little chicken like bird with brown feathers and a spikey plume which follows you around the lake making wierd wheezy deep-breathing like sounds and is so fat it literally is only able to "fly" a metre or two. Meaning it is constantly around.
#8 You have a close call with a herd of wild pigs. We were creeping closer when they started to stampede away and our guide yelled at us to get behind him. Priceless, but the smell the wild pigs left behind not so much.
#9 You build a mutually exclusive relationship with the brown cat eye snake who inhabits your bathroom, he even leaves his shed skin as a gift on the day of your departure. Much more preferable to the boa tree snake.
#10 The caimans in the lagoon leave you to swim in peace during the day, but during the night time canoe trip to see them you are more interested in the reflection of the stars on the marbled black water.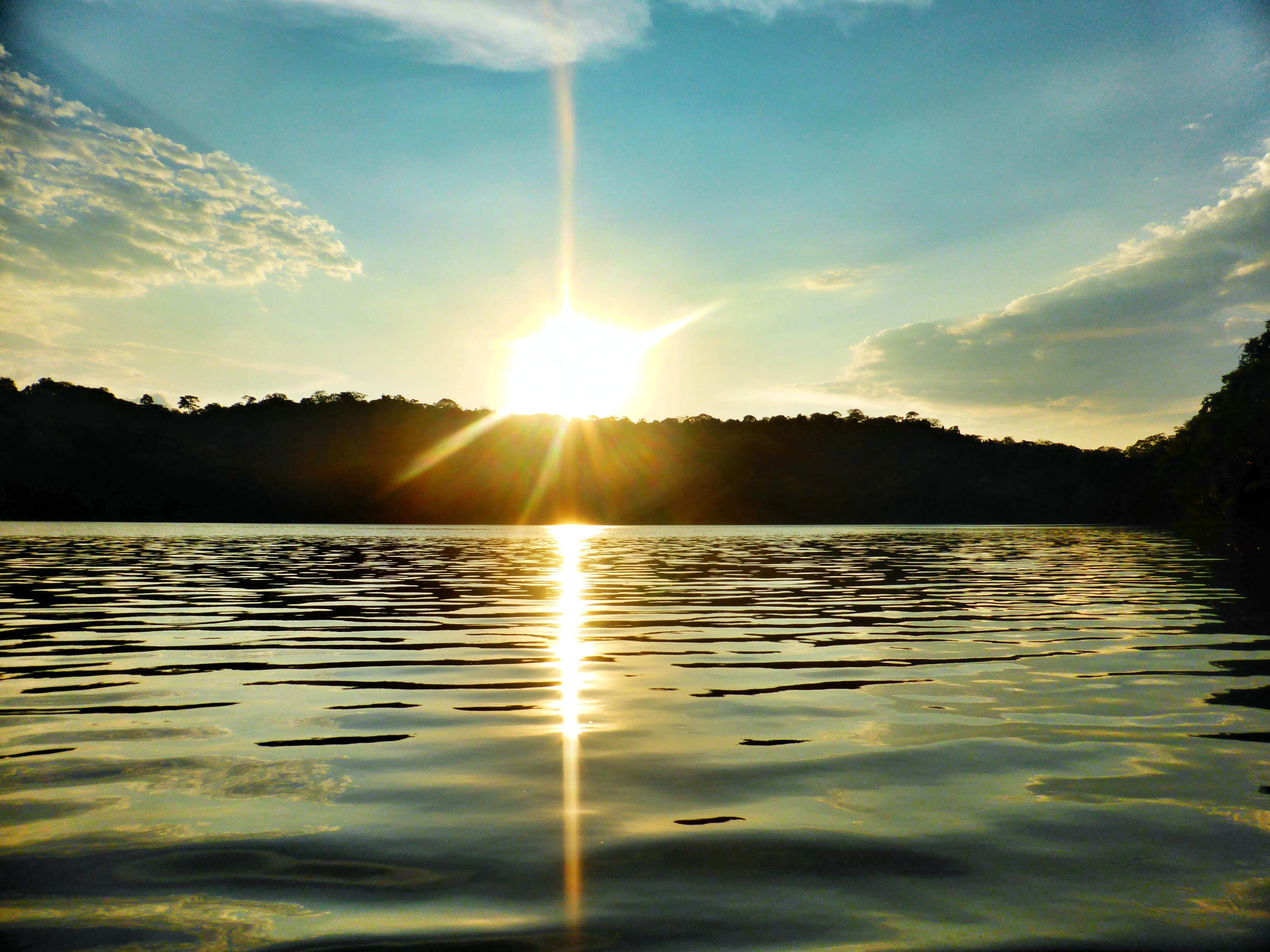 #11 You discover new ways to remove giant moths from your hut (toothbrush for scale).
#12 During a beautiful thunderstorm a huge tree crashes down just missing your tiny hut.
The time in the jungle just MADE the holiday, and we were sad to leave, coasting back down the river with some crazy boatmen who got us back to Rurrenabaque in under 2 hours. There is a little Parisian bakery in Rurrenabaque which is SO worth going to, arrive early though as we snatched the last three pastries (the lady before us had bought the remaining 4 pain au chocolats and sat outside by herself eating them – yup they looked that good). Then it was back to the tiny airport and an afternoon of relaxing in La Paz buying some last minute souvenirs on our last day in Bolivia. Which was an absolute treat.