Another spontaneous trip, this time taking full advantage of the long Easter weekend, the girls dropped down to visit Co Clare. A relatively mundane drive until you get to the coast, the road winds along the stunning escarpments of the Burren.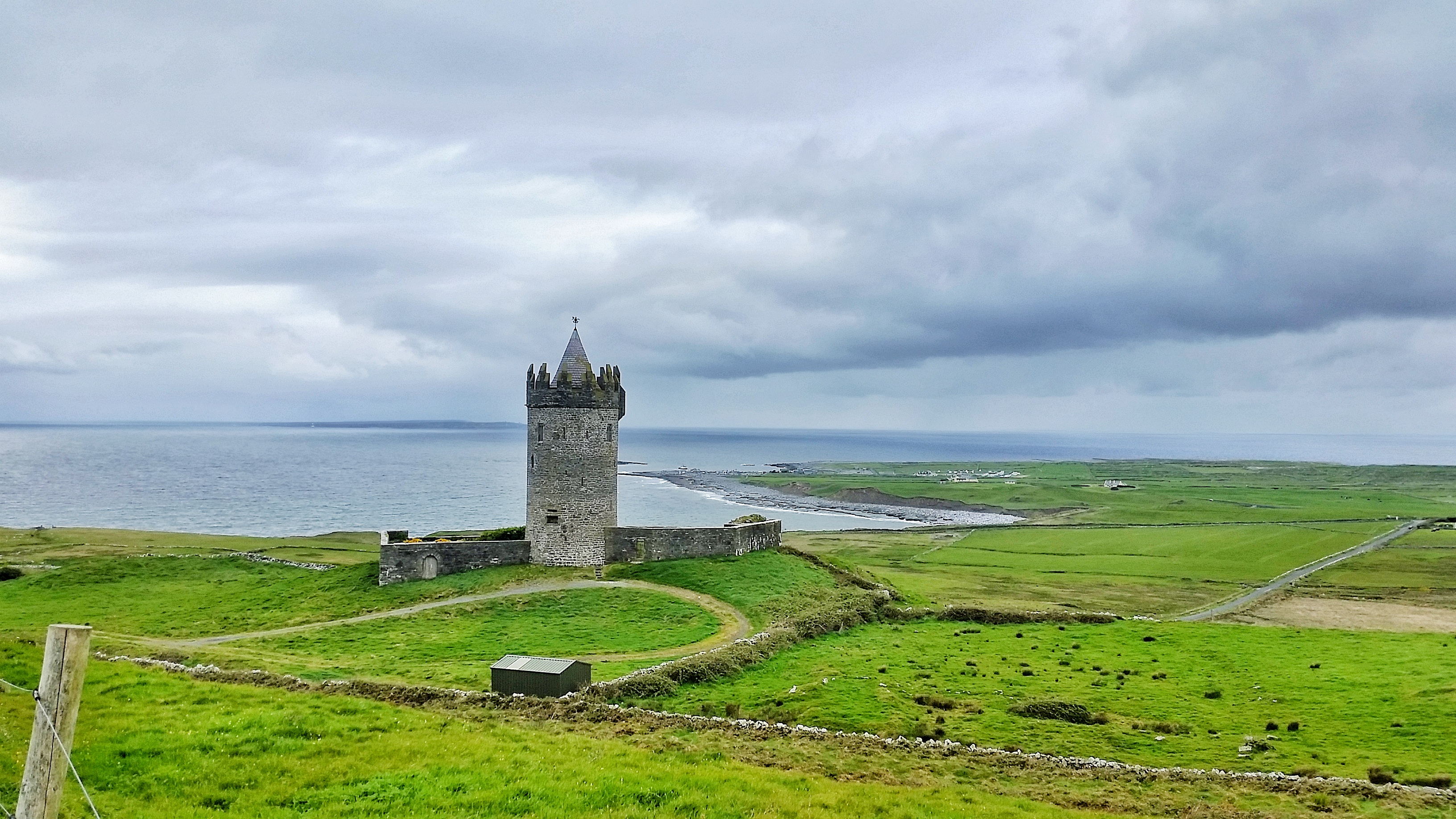 After stopping a few times to enjoy the view we continued through Doolin, hopped out at the Cliffs of Moher, and relaxed for some time in our hotel spa (after a lengthy detour around the back roads of Ennis of course) with some chatty locals who were full of gossipy stories about their neighbours!!
Bright and early the next morning we struggled into wetsuits for an enjoyable hour of trying to surf in Lahinch, refueling in a cafe and then spent the afternoon clambering around and up the Burren's rockfaces (with a spectacular view). Evenings in the Lahinch pubs are not to be missed!
While the Cliffs of Moher are well known, following the Wild Atlantic Way south brings you past some more incredible rock formations and cute Irish towns. A of course a stop for a gook at Trumps golf course and the expanse of beach behind it.
Keep heading south to what was my favourite rock structures of the weekend (can you tell I studied geology for a while) with arches, collapsed stacks and slanting layers leaning into the water.
The lighthouse at Loop head is stunning, as is the view from the western tip of the land. If you're lucky (or have a friend with great eyesight) you might even spot dolphins cutting through the choppy Atlantic waters.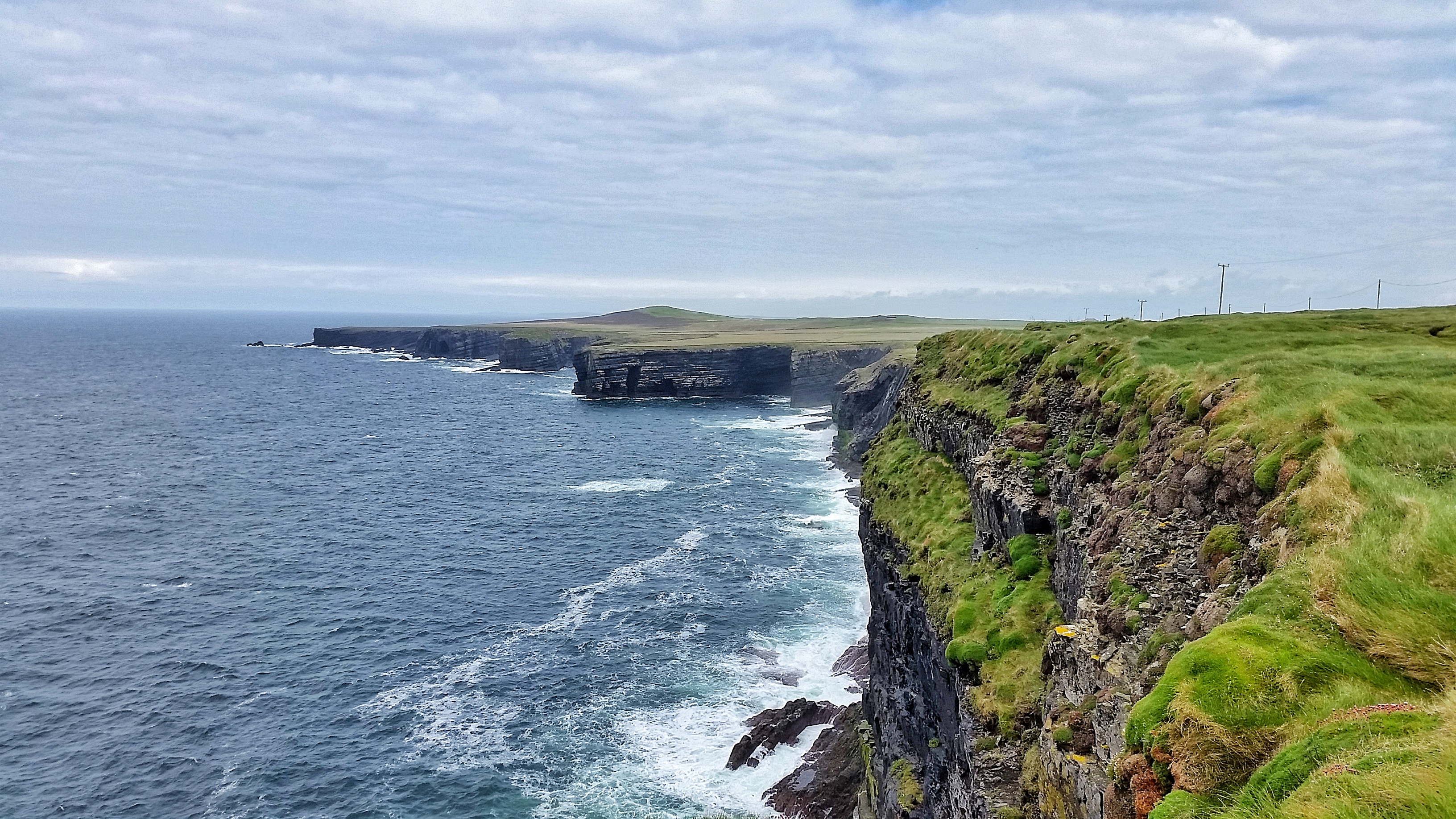 We paused in Kilrush for some food and zipped back east to Kilkenny for some birthday celebrations. Nursing sore heads and thankful that Kilkenny has a small town center, we wandered its cobbled streets, admired the castle and its grounds, browsed the design stores and relaxed in several small cafes.
Another jam-packed weekend in a chilly April (although I was toasty in my trusty TMNT north face jacket), but the beauty of Co Clare (mainly the rocks) deserves a long weekend for exploring!