As far as Saturdays go, this one was a bit uninteresting, spending most of the day recovering from the previous nights festivities to head out briefly to watch the rugby match in the Hague town center and grab some takeaway dinner on the way home. As far as Sundays go however it was pretty perfect, taking the train out to wander around Delft with its cobbled streets and canals.
It is carnival season, and delft was no exception although the celebration was much smaller. The first indication was the music echoing through the streets, the second the glittering of thousands of sequins and confetti flakes dusting the ground and the third the bright costumed people running around. In the beautiful main square a small band were playing their hearts out and tiny children were marching in circles led by a jolly old man. The empty parade floats were just being pulled out of the square and people began to disperse so it was time to explore a little more.
There's several random churches, a beautiful town hall, lots of teeny tiny little shops selling ceramics, another one selling antiques with plenty of ancient ice-skates hanging outside and plenty of cafes to sit outside and bask in the sunshine. Which is what we did, munching our way through hearty sandwiches along with a glass or two of wine looking out onto the main square. Dessert could be nothing other than poffertjes – teeny pancakes drowned in cream, dusted in icing sugar and swimming butter. Despite the sweetness (and heart-attack inducing thoughts) and the explosion of icing sugar once forks were lifted the little poffertjes were undeniably delicious.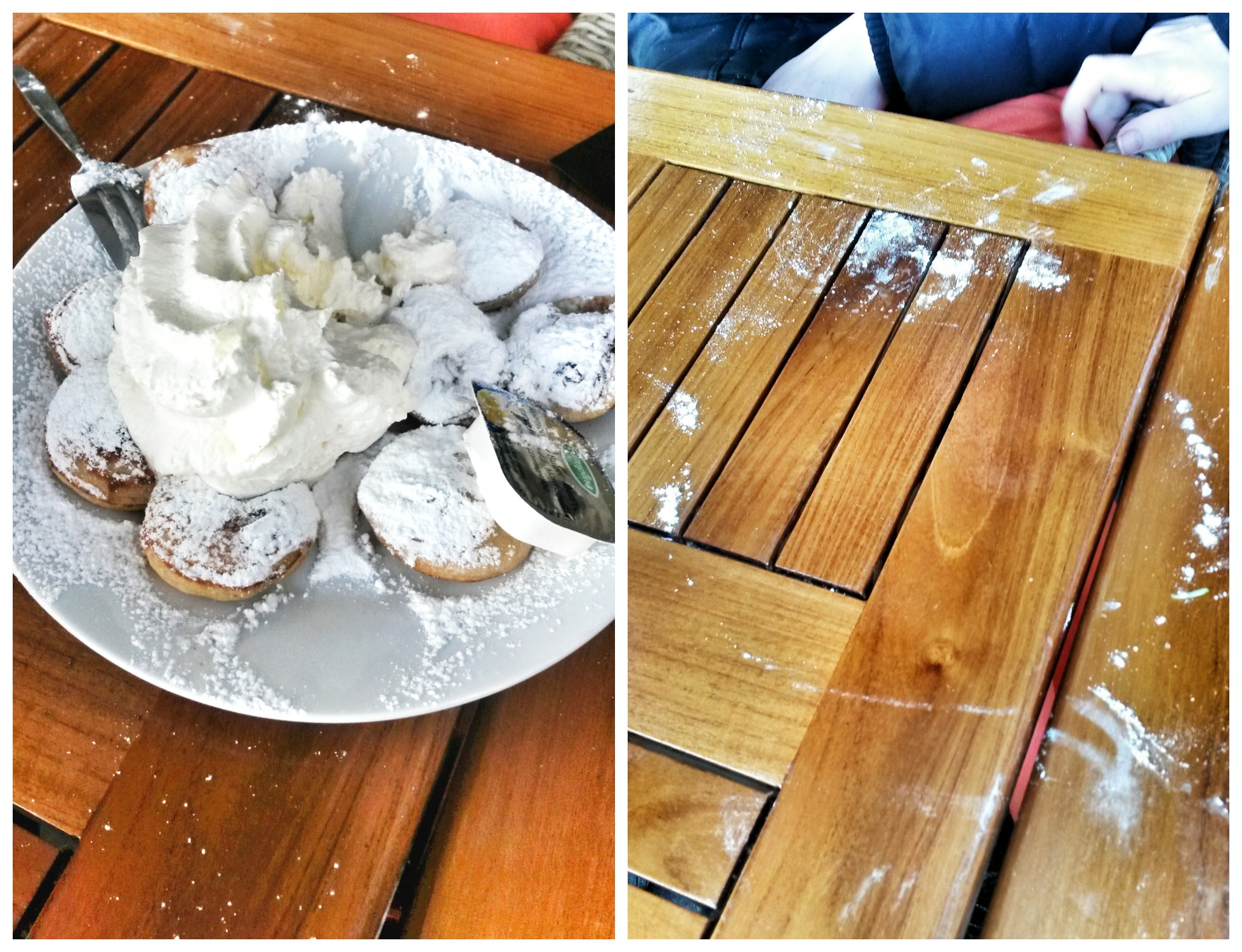 After a short stroll and nap at home to recover from all the food it was time for me to go back to the bus stop and get my overnight train for home. It was really nice to go to the Netherlands and visit another city, the Hague is a lovely city with beautiful old quarters and I certainly wasn't complaining that it was so close to the beach and the sea. Delft makes for a quick escape and Amsterdam is relatively nearby to enjoy the nightlife – but the Hague has a bit of something going on too, the streets on Saturday afternoon/evening were buzzing and the galleries around Palaistunien were all still open with the sounds of laughter and clinking wine glasses drifting out. To summarise my visit – short but sweet!