This might have been my favourite trip in Ireland of the whole year – our bed and breakfast was great, the views were spectacular, we had one day of incredible weather, a great hike with amazing views, fantastic restaurants, a day of gorgeously dramatic and gloomy weather, and a surprise visit to what is a contender for THE BEST BEACH ON THE WHOLE ISLAND OF IRELAND.
It started off escaping Dublin on Friday morning, getting interesting once we passed Galway city, following the winding country roads, discovering small coves and beaches nestled between green fields, crumbling stone walls and boggy patches…
…and continued with a tour around sky road at night after a seafood feast in one of the many lovely restaurants in Clifden.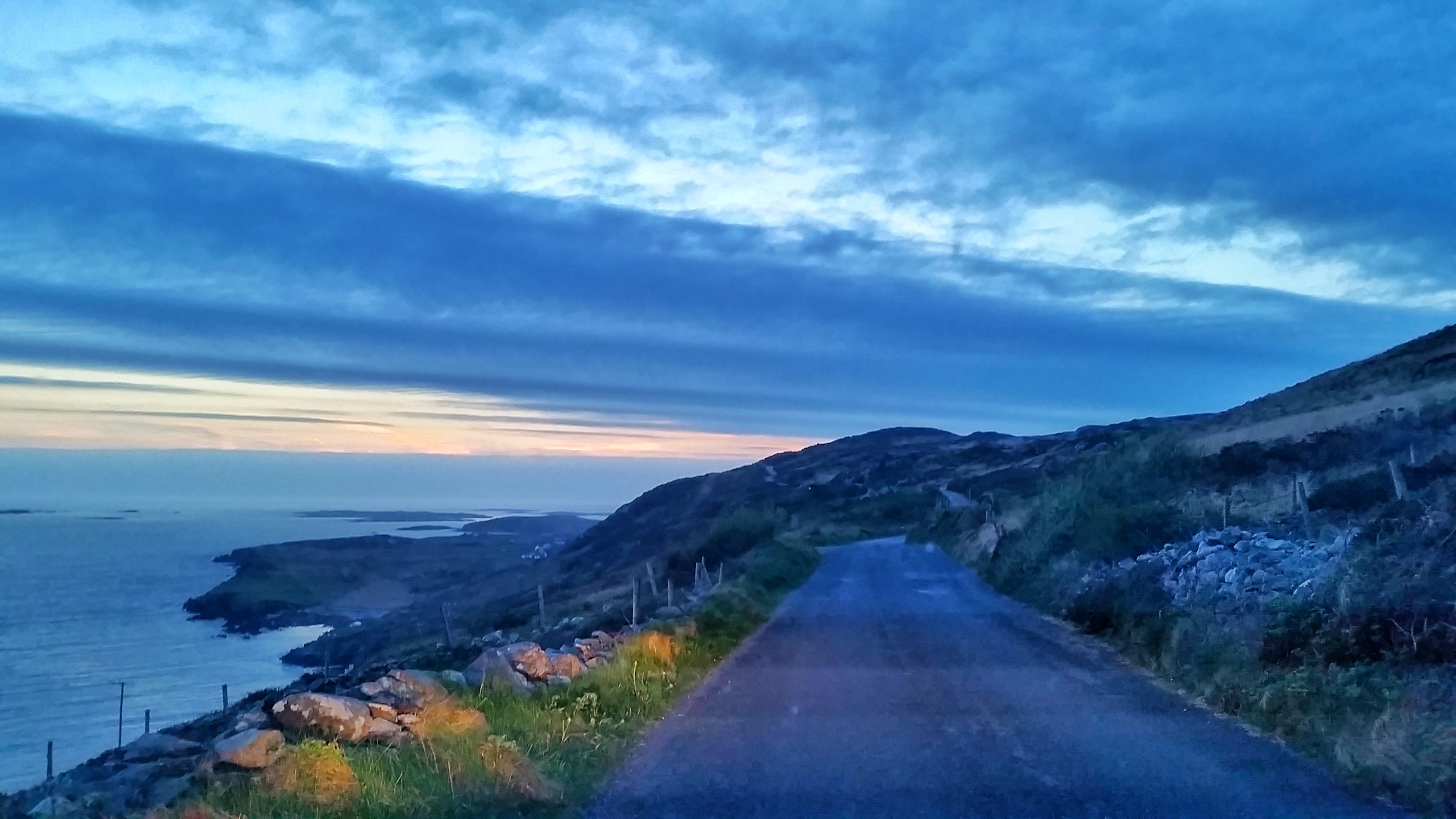 We woke up early the next day to stop off at surrounding beaches including dogs bay and its beautiful white sandy shores…
…followed by more driving around the lakes and mountains of Connemara national park.
The highlight was a surprise break at the best beach in the world after deciding to follow a random signpost down a small track – I couldn't take enough photos (clearly neither could my sister). Islands view – a name worth remembering!
A lunchtime stroll in the beautiful and old Kylemore Abbey, who had the fluffiest cat snoozing in the sun in the greenhouse on the guestbook. I can't imagine anyone leaving a bad review to that!
A short three hour trek up Diamond Hill, which is one of those deceptive ones where the end is always just over the next bump but the view from the top makes it worth it.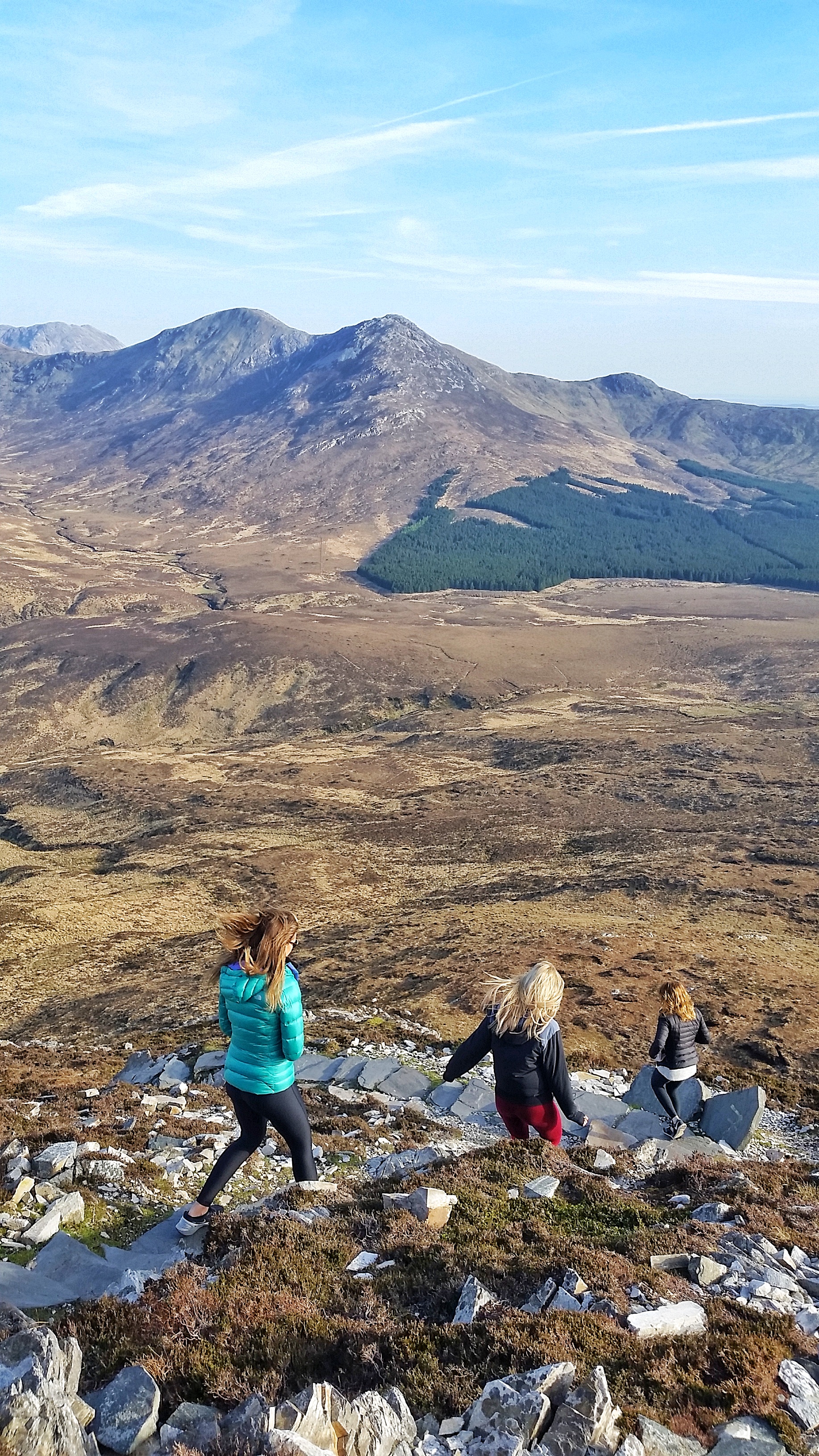 It wouldn't be Ireland without a change in the weather…we woke up to a rainy next day, fueled up with some of our Bed and Breakfast's delicious potato cakes, packed up and kept driving north along the coast passing Omey island, Cleggan, Croagh Patrick and over to Westport, cutting back again through the mountains to take a boat trip on Killary fjord.
A busy weekend, but we found some absolute gems in the treasure trove that is Connemara.