There's nothing better than a brisk walk in the crisp winter air to remove the (slight) sluggish feeling after a late night so following an extensive lie-in on Sunday morning we cruised out to Schonbrunn palace on the underground and breakfasted on crepes in their Christmas market just inside the main square. With our audioguides in hand we tread the carpets of the palace (sadly no pictures allowed inside) which was pretty interesting and elaborate. Tour tickets in Austria don't come cheap, student discount is usually a measly euro cheaper, but it was a good hours worth of wandering around inside, of which two euros more gets gets you access to three or so extra rooms.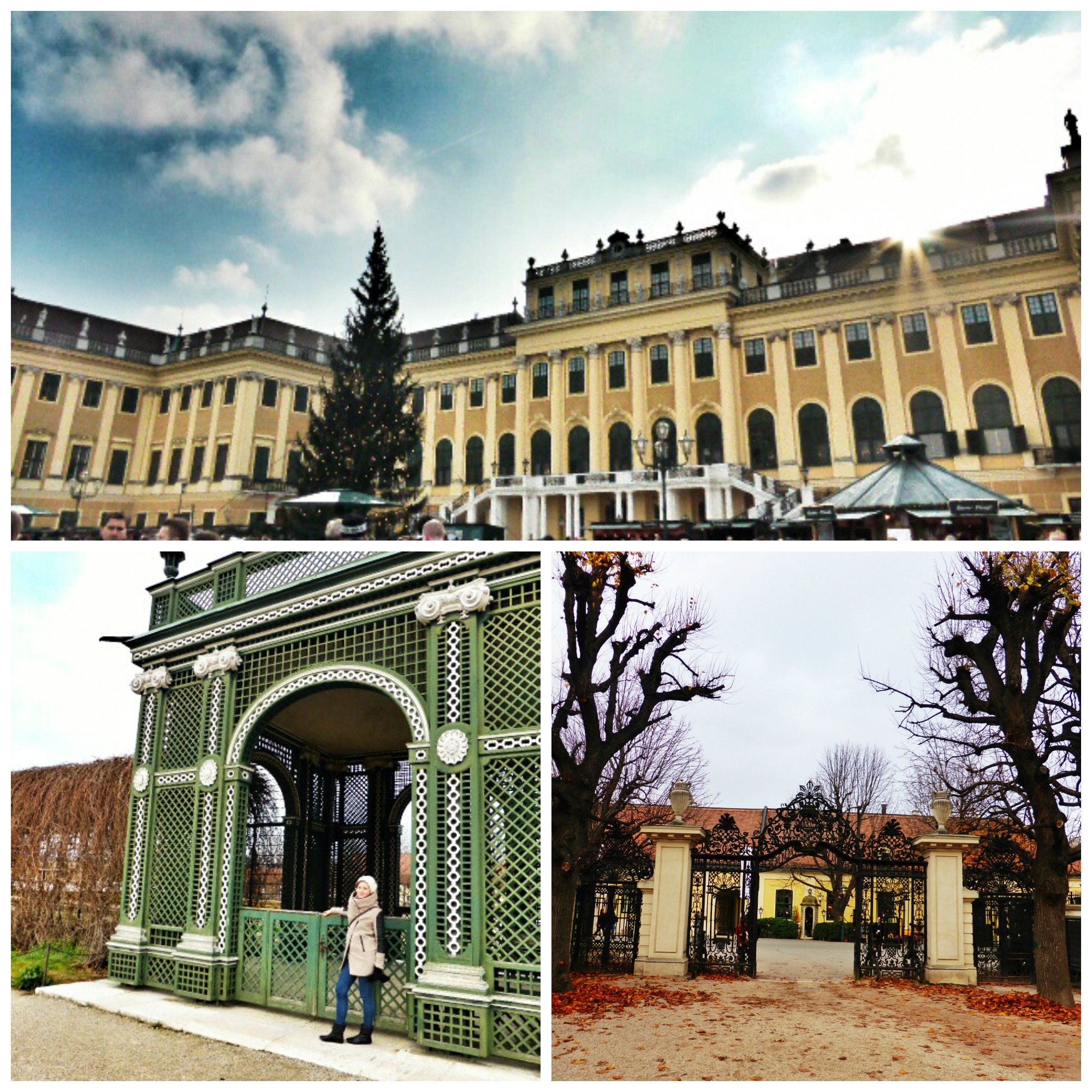 From there we strolled through the gardens up to the separate wing – I don't even know what it's called – past some fountains and interesting squarely cut trees in the landscaped expanse up a hill for a nice view of the palace and the city in the background.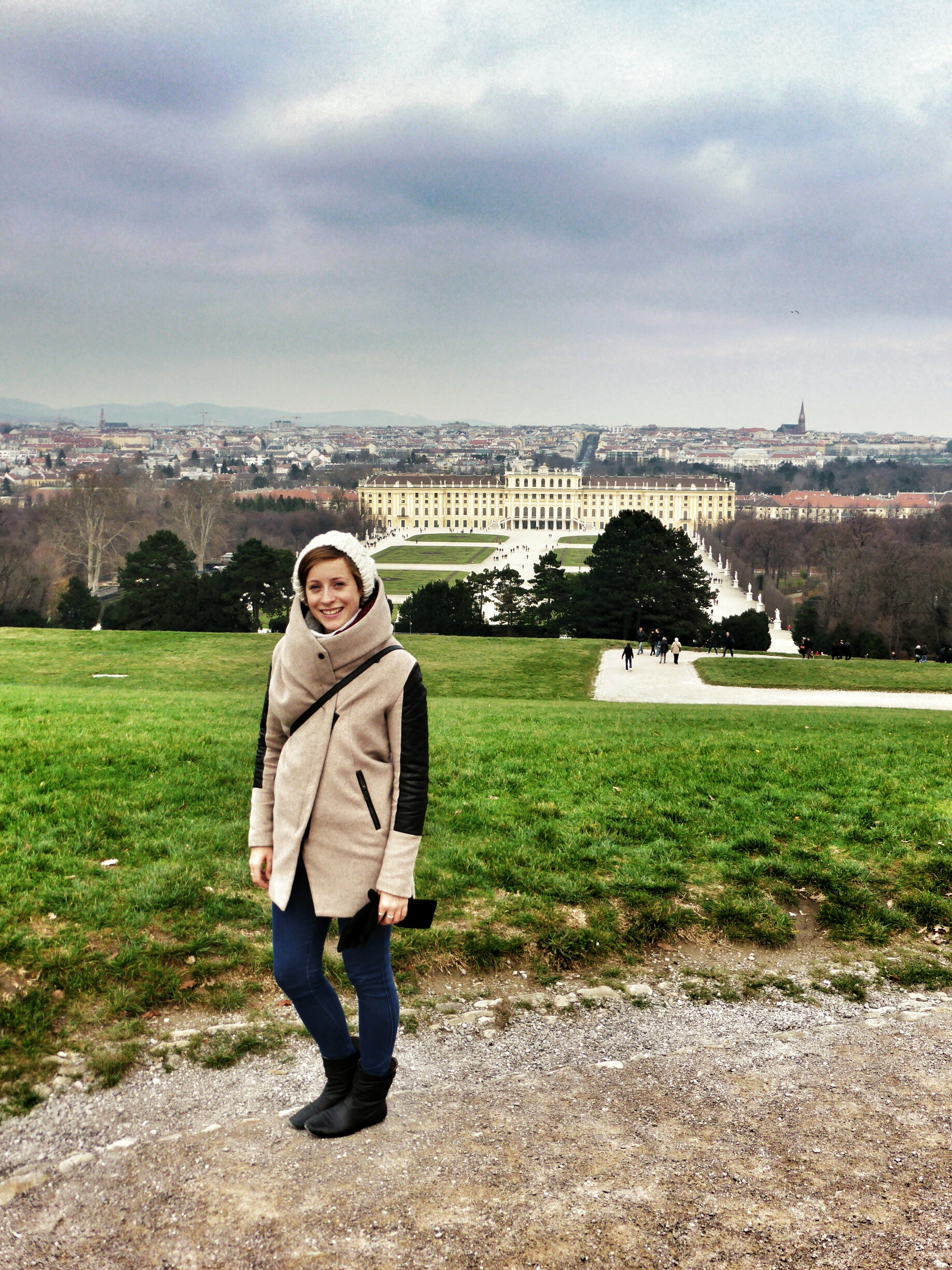 Then it was back to the city and a short walk to the Belvedere gardens. There are two houses and a winter garden all of which are pretty pricey to visit. We paid to see the lower house where they had a display of Monets works and then walked up around the upper house which had, wait for it, another Christmas market on the far side beside a large pond/fountain.
Still pretty tired, we made it home in record time for one last nap (only in Austria I swear – must be the fresh air or something!) before going our for our last dinner. Which I almost couldn't decide where since I reaaaaallly wanted good gyoza-like dumplings and some ramen (which I haven't found yet in Giessen) but I was sold by the promise of a chunk of meat with some good old potato knodel (german-austrian style dumplings) and some blaukraut (cooked red cabbage). Sadly my pictures of the food can't represent it properly – I was much to busy eating to bother. I think the restaurant was called Brunos situated just off Burggasse, and stuffed my face with some amazing potato-cakes & salmon followed by deer/knodel/mushroom sauce/the sisters blaukraut (she ate duck/the other half of her own blaukraut). Thankfully we lived just around the corner and rolled home through the small streets twinkling with (more) Christmas market stall lights and straight into soft cushioned dreams.
It was a great weekend – I've never seen so many Christmas markets stuffed into one city before – but was really beautiful despite the grey weather and the city just glowed at night with all of its Christmas lights. What a stunning place – but I still preferred Salzburg!