I can safely say roughly 26 years of St. Patricks Days in Dublin are more than enough for one lifetime. Escaping Dublin once again for the first non-work trip of 2017, the twin and I headed south for Waterford, an unassuming, quiet, but surprisingly beautiful county. Having done absolutely no planning in advance other than booking a beautiful room with a fireplace in the middle of nowhere, we had no idea the coastal route follows a geopark with a history of copper mining, but spent three days exploring it to our hearts content. You can't quite make out the signs below, but they both say the exact same thing – The Copper Coast…
The weather was, as always in Ireland, temperamental with gusty winds and scattered downpours. The first stop was Tramore, a seaside town which sees its fair share of tourism in summer, but was pretty deserted during the wet weekend – you really have to appreciate Irish weather for what it is!
From there we passed through narrow country roads heading east around to Dunmore at the estuary, before looping back to a spot in the middle of nowhere just outside of Waterford where our cosy room was. Google maps was absolutely no help, but our helpful hosts didn't mind our frequent calls to figure out exactly where we were going (Note the Strand Inn in blue at Dunmore East – finest seafood in the county).
Relatively early the next morning, it was off to Tramore again, this time continuing west along the coastal Copper route. We stopped for a dodgy cliff walk out to some beacons, noticing afterwards that the cliff was cutting away so took another route back through a farmers field – it pays to scope out a route before blindly following a path!
Passed some gorgeous small coves with sandy beaches and crashing waves thereafter. All looking nicely dramatic thanks to the looming (and completely saturated) clouds, yet somehow we managed to miss any downpour by driving through the worst of it…
Stopped off at an old copper mine.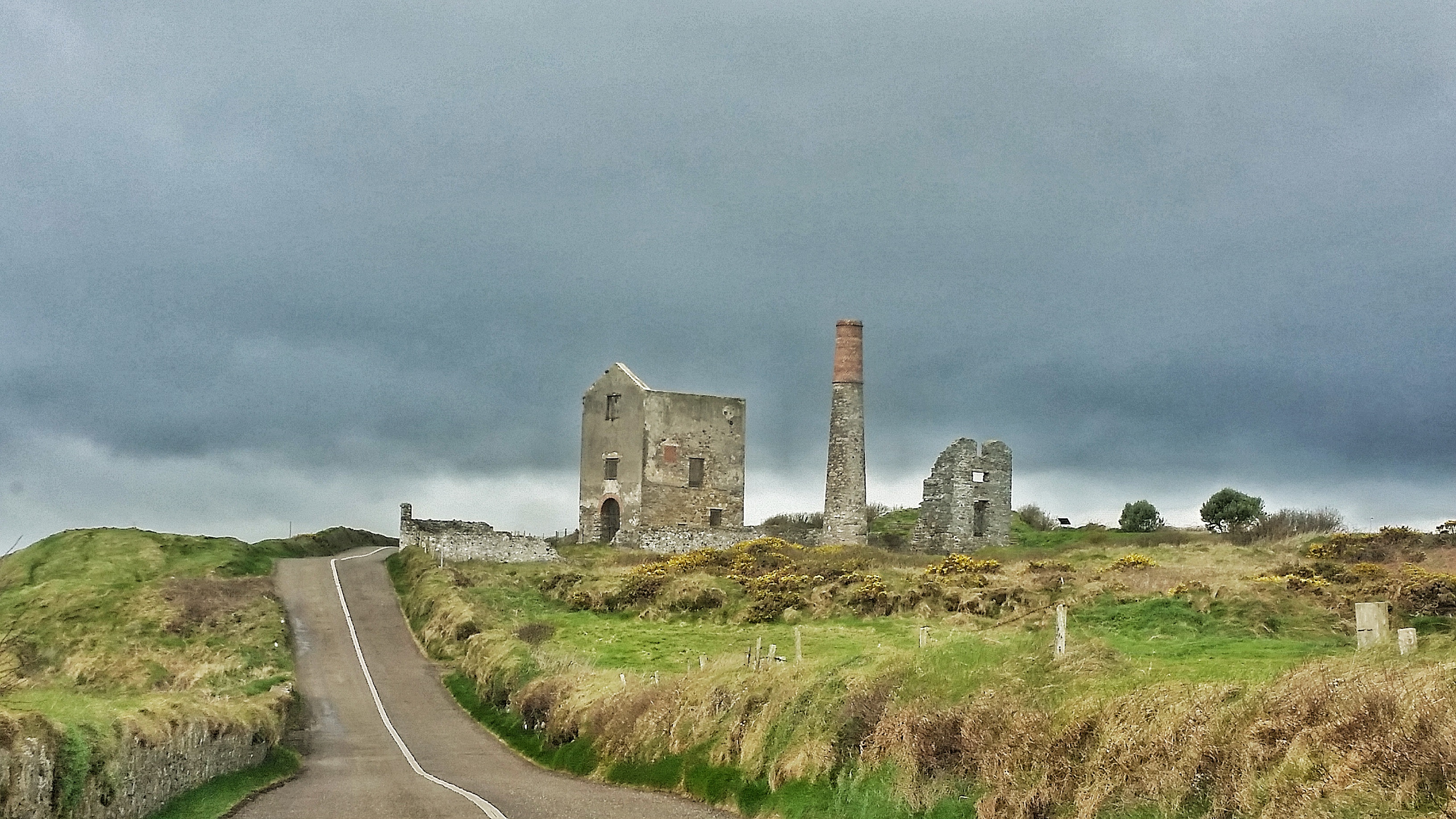 Took a break in Dungarvan for some tea (sadly the new bike greenway hadn't officially opened yet but the village makes for a lovely – and short – wander), where a poster advertised Lismore castle nearby. Fate, the universe working together, whatever you want to call it, but after a stopoff in Lismore we wandered around the gardens of the gorgeous castle (one of the nicest in Ireland so far, the village is a must see too).
Drove back across the countryside, detouring to a waterfall along the way shrouded in cloud but with a great view out over the endless Atlantic (Mahon Falls).
And got led through the middle of nowhere along some country tracks and made it back for a cosy night in front of the fire.
Next morning we set off through Waterford town and over the river towards Hook Head lighthouse (great place for watching waves) after a pitstop at the John F. Kennedy Arboretum.
Continued east, crossing into Wexford to stop at Tintern Abbey and its gorgeous walled gardens.
From there it was a hop and a skip to Johnstown castle – again we forgot that cash is a necessity for road trips in Ireland and scrounged our way in pretending to be students.
And to finish, a lovely late lunch in Enniscorthy, and it was back up to Dublin in two short hours. An unexpectedly gorgeous trip, but while the dinner in Dunmore was great, the other cafes were nothing to rave about. That said, the Copper Coast is much less busy than the Wild Atlantic Way, but with exually rugged beauty and tiny villages with nothing but a few houses. I can imagine slightly bigger villages like Tramore, Fethard-on-sea, Dunmore and Dungarvan get packed in summer, but it makes for a nice change all the same, so don't discount the Copper Coast!